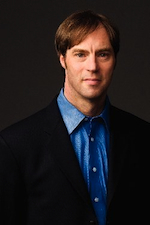 ---
---
---
Transcript
Biographical Articles
Articles
A Note to Teachers
Reprinted from Of Pandas and People (Richardson, TX: Foundation for Thought & Ethics, 1993).
Befuddled by the Origin of Life
Reprinted from Christianity Today.
Darwin in the Dock
Touchstone Magazine, April 1, 2001
Darwin Would Love This Debate
With Bruce Chapman. Seattle Times, June 10, 2002
Darwin's Public Defenders


WorldNetDaily.com, September 28, 2001

"E" is for Evolution, "F" is for Fordham
Kansas City Star, October 16, 2000
DNA and Other Designs
Article from First Things 102, April 1, 2000.
Fruitful Interchange or Polite Chitchat? The Dialogue Between Science and Theology


The demand that epistemic support be explicated as rational compulsion has consistently undermined the dialogue between theology and science. Rational compulsion entails too restrictive a form of epistemic support for most scientific theorizing, let alone interdisciplinary dialogue. This essay presents a less restrictive form of epistemic support, explicated not as rational compulsion but as explanatory power. Co-authored with William Dembski.

Getting Rid of the Unfair Rules
Review of The Battle of Beginnings: Why Neither Side is Winning the Creation-Evolution Debate, from Origins & Design 17:2.
Intelligent Design vs. Darwinism: Theories in Collision
The Columbus Dispatch, November 11, 2002
Laws, Causes and Facts: Response to Michael Ruse
Reprinted from Darwinism: Science or Philosophy? Edited by Jon Buell and Virginia Hearn (Richardson, TX: Foundation for Thought & Ethics, 1994).
Meyer Exchange at Whitworth College


December 12, 2001

Open Debate on Life's Origins
Insight, February 21, 1994
Origin of Life and the Death of Materialism
Reprinted from The Intercollegiate Review 31, no. 2 (spring 1996).
Owen Gingerich
Reprinted from Eternity, May 1986.
Scientific Correctness in San Francisco
from Origins Research Archives 15, no. 2.
Scientific Tenets of Faith
Reprinted from the Journal of the American Scientific Affiliation.
Teaching about Scientific Dissent from Neo-Darwinism
Trends in Ecology and Evolution, February 1, 2004.
Teaching the Origins Controversy: Science, Or Religion, Or Speech?
David K. DeWolf, Stephen C. Meyer, Mark Edward DeForrest. Utah Law Review 2000:39. (pdf file. 316kb)
Teleological Evolution: The Difference It Doesn't Make
Excerpted from Darwinism Defeated? The Johnson-Lamoureux Debate over Biological Origins, January 1, 1999
The Cambrian Explosion: Biology's Big Bang


December 1, 2003.

The Harmony of Natural Law
Reprinted from The Wall Street Journal.
The Meanings of Evolution


May 16, 2001 (pdf)

The Message in the Microcosm: DNA and the Death of Materialism
from Cosmic Pursuit, Fall 1997.
The Methodological Equivalence of Design & Descent: Can There be a Scientific "Theory of Creation?
Reprinted from The Creation Hypothesis.
Theoretical Clay Feet
Written with Charles Thaxton. Reprinted from Eternity magazine.
The Return of the God Hypothesis


January 1, 1999 (pdf)

The Use and Abuse of Philosophy of Science: Response to J.P. Moreland
Reprinted from Perspectives on Science and Christian Faith.
Verdict on the Bacterial Flagellum Premature: A Response to Begley's "Evolution Critics"
Reprinted from The Wall Street Journal, February 19, 2004.
We Are Not Alone
Reprinted from Eternity magazine.
Op-Eds on Science Education
Op-Eds on Public Policy